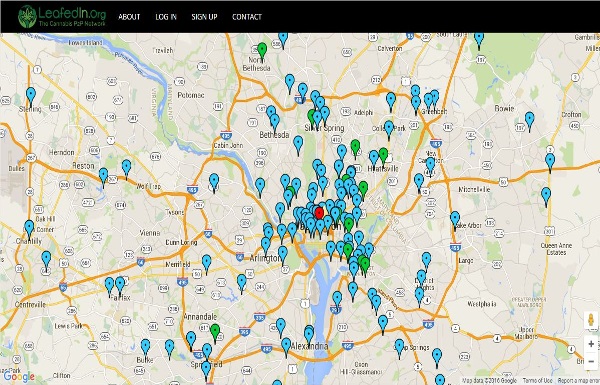 Washington D.C. is not only the capital of the United States, but at one point was also the Marijuana arrest capital of the world. Ironically enough, the District of Columbia has now aligned its policy with liberal states such as Colorado by legalizing marijuana use. Even more ironic, however, is the fact that the capital of the United States legalized marijuana without creating any legal framework or process around buying and selling marijuana products.
With the Congress of the United States against you, and the other branches powerless in D.C., what can the people of D.C. do?
The answer is LeafedIn.org, a new cannabis tech company that is becoming increasingly adopted by the marijuana community in D.C, with hundreds of users already using it's service daily for their cannabis products needs, both in terms of supply and demand. More importantly, it is anonymous and is currently being offered for FREE.
LeafedIn, known as LeafedIn.org, created the first-ever cannabis network focused on connecting people to people. It is a map-based weed app (accessible on any mobile or desktop device simply by going to www.leafedout.com) that anonymously connects individual members of the cannabis community in real-time through a messaging service. Users are segmented into four major cannabis related groups: Vendors, Buyers, Employers, and Skilled Labor.
Sign up takes just seconds and requires no personal details!
If your guy's out of town and you accidentally drop your eighth down the street drain? Pull up LeafedIn.org and find the highest-rated vendor nearby; you could replace your sewer weed with some high-quality Kush in no time? Hop on the app and see which nearby vendors are stocking what you need.
With Washington D.C.'s current lack of a legally defined market, sites like LeafedIn.org are just what the District needs to finally be able to enjoy the marijuana legalization that its residents democratically voted for and approved.
Note : LeafedIn is only affiliated with the .org extension of it's company name.