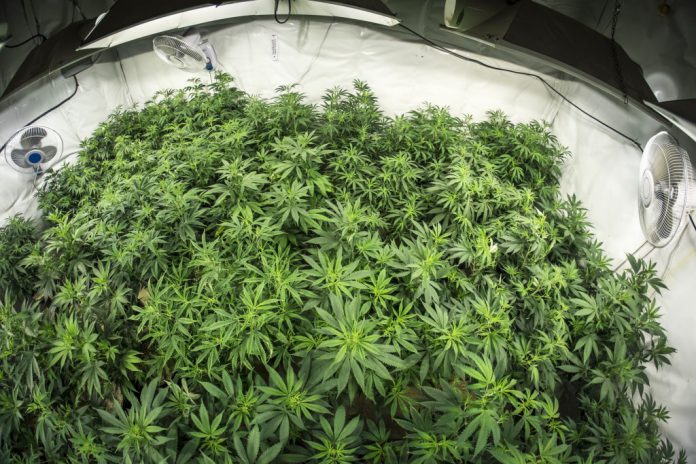 With the growth of cannabis production that comes with the thriving marijuana industry, more technological companies are getting involved. To a greater extentpeople are interested in starting a business in cannabis production. However, the fact that it is still illegal in many places globally serves as a big hindrance. For the next few years, sale of legal cannabis is expected to rise. That is why more and more companies want to cooperate in the growth of cannabis production.
Technology as a means in Regulating Marijuana
Looking back at the history and culture of marijuana, it is established that the production of it has always required little technology.  Moreover, many companies are still hesitant to be involved in itsfabricationand selling up to now. Although it is seen as a good trade opportunity, many still actively avoid it. This is because of the fact that many are still wary of the legal concerns that it may pose.
Nevertheless, there are still a few companies that try to get involved. Green Lion Partners, for one, is a business strategy firm that aims to regulate the growth of cannabis production. According to its CEO, Mike Bologna, the expansion of technology on the marijuana industry can outgrow the enlargementof the market itself.
Technology in helping the Growth in Production
While there are corporationswho are focused in enhancing the security and regulation of the marijuana industry, there are also some who aim to enhance the means for the growth of cannabis production. This is executed through the invention of dispensary tools that can help sell it in a more convenient and transparent way that is still in compliance with the regulations established for its laws.
An example of this is Flowhub. Flowhub is a startup that offers a seed-to-sale tracking platform designed for both growers and retailers. The idea of this product is to be able to enhance production that is within the allowed grounds of the regulation.Itis a point-of-sale system for dispensaries that is also a cloud-based software that can be accessed both through an iOS device and through the web. It is a startup that makes mobile devices able to be used for scanning RFID plant tags. This appis designed to track every plant, person and product that is associated with the production and sale of marijuana, so that every transaction is considered legal.
Technology that Makes Marijuana Transactions Easier
Aside from the given services above, there are also some companies who strive to make acquiring marijuana easier, especially for medical purposes. GreenRush, for example, is an online platform that aims to help get marijuana delivered to customers in need. It has made a partnership deal with local U.S. dispensaries and certain delivery services.
Through GreenRush's website, you can browse products and dispensaries that you need. All that is required of you is a verified medical marijuana card to be able to let you order. Aside from that, italso has an available doctor for consultation for California based shoppers who do not have a medical marijuana card. Moreover, through its partnership with Salesforce, it was also able to increase its sales management and customer support. Aside from that, it has also teamed up with DocuSign for its membership agreements and MailChimp for email marketing.
Through these companies, the growth of cannabis production and its distribution has been made more organized, and convenient while still being able to comply with the necessary regulations. With the increase in states that are legalizing the use of marijuana, it is not long that more people will come to realize that cannabis is now considered a good. It has caused benefits through medical use and the only thing to focus on is to regulate its use so that others will not overuse and abuse the use of this herb.