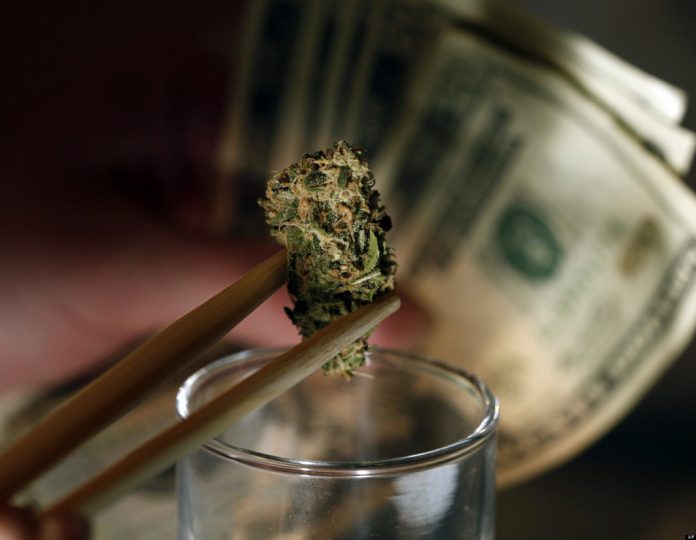 SPRINGFIELD, Ill. – The mainstreaming of cannabis is about to get bigger with the start of marijuana sales in three states.
Recreational cannabis sales will be launched in California, Massachusetts, and Maine in 2018. It is legally sold in five states, but with the addition of California, sales are expected to increase. The reason is that the most significant population of cannabis users is in California.
California aims to open marijuana stores on January 1, while Massachusetts and Maine plan to open retail cannabis shops next summer.
The spokesperson for the Bureau of Cannabis Control, Alex Traverso, confirmed this new regulation. He said, however, that there are still many things to do. Nonetheless, he assured the public that they would release a new set of regulations in November regarding the distribution of marijuana.
One of the latest proposals that distributors must follow is the use of water, as it proved to be expensive for cannabis traders. Other additional regulations include requiring authorizations and background checks for sellers and educational training for users.
However, according to Erik Altieri, the executive director of the National Organization for the Reform of Marijuana Laws (NORML), it may take longer than January. The local government must create regulatory processes and work on the existence of both recreational and medical markets.
Meanwhile, Massachusetts will allow marijuana retailers to sell cannabis legally on July 1. Massachusetts state officials are talking about if specific areas can keep cannabis ban in their towns.
According to Steven Hoffman, chairman of the Bureau of Cannabis Control in Boston, state officials held their first meeting last September 12 to finalize implementation and development of regulations.
Being the smallest market in the three states, Maine is still unclear when they start to discuss their rules on recreational marijuana sales. Dan Tarktakoff, the Marijuana Legalization Implementation Committee clerk, said that lawmakers released a set of regulations last September. They propose a 20% tax rate for this industry.
These states have legalized medical marijuana, but soon, retailers can sell recreational cannabis legally to anyone, as long as he or she is 21 years old and above. Recreational marijuana sales were first adopted in Colorado in 2014. It was followed by Nevada, Washington, Oregon, and Alaska, which began in July this year.