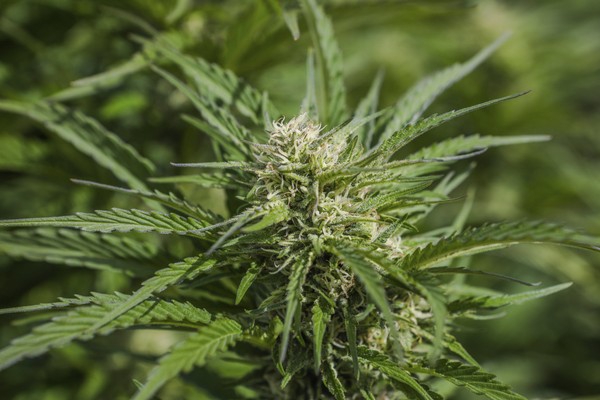 As of November 2016, during the United States Elections, 29 states have already legalized the use of cannabis. Eight of those states have decriminalized recreational marijuana, including Califorina, which is argued by many to have the best quality of herb in the US.
On Monday, March 6th, the state of Pennsylvania is looking to be added to the list of those that intend to go beyond medical marijuana use. The primary reason, like the other aforementioned territories, is rooted to likely financial growth.
The Potential for Economic Growth
The first two states in the US that opted to legalize recreational marijuana are Washington, Colorado and Oregon. According to this report, the revenue from taxes that the two states have raked in in 2016 alone were $220 million, $129 million, and $65.4 million, respectively.
Pennsylvania Auditor General Eugene DePasquale is looking to put the same approach in place. He admitted that he was initially unconvinced about how it could turn out, but after seeing how it all fared with the three states, he was eventually persuaded to consider legalization and how it could benefit them "fiscally and socially."
DePasquale foresees a huge jump in state revenue if the state goes beyond just medical marijuana. Specifically, he is projecting earnings that could reach up to $200 million per year by regulating and taxing cannabis use.
Recreational Marijuana in Other States
Colorado legalized the recreational use of cannabis in 2012, and since then, it has done wonders for the state, in terms of revenue. In the past year, it was reported that sales soared up to more than $1 billion, both for medical and recreational marijuana.
It was already an impressive enough feat from their 2015 earnings, which reached up to $996 million in total. In October of 2016 alone, the state raked in earnings of $82.8 million in retail and $35 million for medical cannabis. Annually, Colorado collects $40 million in taxes, which in turn go to school projects.
In another early 2016 report, the Washington state also experienced monthly revenue of $75.3 million in December 2014, and $18.8 million in January 2015. These numbers come from sales of edible cannabis and extracts.
Repercussions from Trump's Stance on Cannabis
Upon taking office in January, President Donald Trump made it clear that he was not going to interfere with state laws on medical marijuana. As stated in this report, White House Press Secretary Sean Spicer clarified that the president had nothing against medicinal cannabis, particularly for individuals who are suffering from terminal illnesses. Spicer says President Trump "understands the pain" of these patients and how medical marijuana could be of great help to them.
The state of Pennsylvania is now looking to capitalize on this standpoint of the president, as investors are now more confident with where their money is going. And since Pennsylvania's business model for dispensing and regulating medical marijuana is similar to that of New York and New Jersey, they are expecting for the Trump administration to be supportive.
This, however, has made them look away from considering venturing into the business of recreational marijuana.
For a state like Pennsylvania that is looking to head towards that route, President Trump's polarizing point of view on both medicinal and recreational cannabis use could be more of a hurdle to deal with. According to constitutional law professor Stephen Wermiel, the current administration should be able to set priorities and figure out how to iron out such laws.
In conclusion
Rightfully, a state like Pennsylvania that has legalized medicinal cannabis for a long time now would consider decriminalizing recreational marijuana as well. The proof is in the pudding, as the saying goes, just by looking at how other states have benefitted from it, in terms of monetary gains.
The main thing to consider would be regulation, if this new law gets enacted. Just like how President Obama's administration put more focus on prohibition among minors, it would only be logical for the state of Pennsylvania to head towards a similar direction.