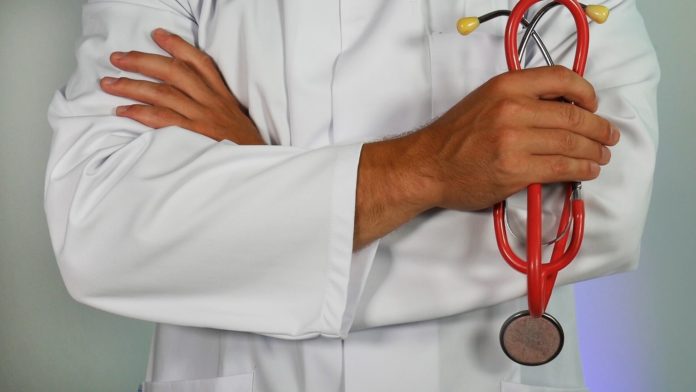 Today, there is more public support for cannabis than ever before. Buoyed by this support, legislation to legalize medical as well as recreational continues to pick up steam. More than half of the people in the country now support cannabis legalization and its medicinal use for managing various health conditions.

As of now, 33 states have legalized medical marijuana, and these include Alaska, Arizona, Arkansas, California, Colorado, Connecticut, Delaware, Florida, Hawaii, Illinois, Louisiana, Maine, Maryland, Massachusetts, Michigan, Minnesota, Missouri, Montana, Nevada, New Hampshire, New Jersey, New Mexico, New York, North Dakota, Ohio, Oklahoma, Oregon, Pennsylvania, Rhode Island, Utah, Vermont, Washington, and West Virginia.

Out of these, 12 states have also legalized recreational marijuana, which include Washington, Alaska, Oregon, Nevada, Massachusetts, Illinois, Michigan, District of Columbia, Vermont, California, Maine, and Colorado. And if you are living in any of these states, you may wonder if investing in a medical marijuana program is even worth it anymore?

To answer this question, let's head to Los Angeles for a bit. Medical cannabis has been legal here since 1996. Actually, California was the first state to legalize marijuana for medical use. But all that changed when, in 2016, recreational marijuana legalization hit the state. So, does a canna enthusiast in Los Angeles really need to go through the hassle of getting a doctor's recommendation when they could get legal recreational marijuana with a state-issued ID card?

Yes! A medical marijuana card comes with several benefits and still hasn't lost its charm entirely. Let's take a look at why you should hold on to your mmj card.

Consumption
Although many states have legalized recreational marijuana, this comes with certain restrictions and regulations. Recreational users are not allowed to smoke cannabis in public areas, whereas a person with a MMJ card can smoke marijuana in areas where smoking tobacco is legal. But this might not hold up in all the states as each has its own set of laws. Growing cannabis is also legal in some states but again under specific conditions. Here too, medical marijuana users are given preference as they are allowed to grow more amounts of cannabis than recreational users. Don't forget! You can grow marijuana for personal use only; otherwise, you may end up facing a penalty or even land yourself behind bars.

Age Restriction
In most states, recreational marijuana is legal for people over 21 years of age. So, if you don't fall under this bracket, you won't be able to access cannabis. But you can access cannabis through a medical marijuana recommendation. If anyone below the age of 21 requires cannabis to manage their health condition, they can approach a licensed MMJ doctor and get a recommendation for their medical condition. Also remember that underage medical marijuana users do not get to access any smokable products. All 33 states with legalized medical marijuana have laws for minors to help them get cannabis for their treatment with the assistance of caregivers. They may not be able to access all cannabis products but it's better than what recreational cannabis offers.

Tax Relaxation
Yes! One of the most important things to consider is the difference in cost for medical and recreational cannabis. And these differences pile up when you take you need to shop for marijuana products all around the year. Some states have exempted taxes for medical cannabis patients, while while others have relaxed the percentage of tax charged. But in both cases, medical cannabis users benefit by paying less or no taxes. For instance, let's travel back to Los Angeles. Out here, medical cannabis patients have to pay all MMJ taxes except sales tax. And this happens to save you a lot of money eventually.

Quality & Potency
Like any other medication, the potency of any cannabis product holds a lot of significance for a patient. If quality and potency are two things that you look for before buying a product in a dispensary, then you may want to get yourself a medical marijuana card immediately. For recreational users, there are considerable restrictions when it comes to potency of the cannabis strain. Many people require highly potent strains to manage their medical condition, and they probably won't find anything suitable and potent enough in a recreational cannabis dispensary. A Californian with a MMJ card can access double the amount i.e., 2000 mg of tinctures and lotions than a recreational user.

In Conclusion
Legalizing recreational cannabis is definitely a way forward, but to say that it would impact or affect the value of a medical marijuana recommendation would be wrong. Patients that suffer from a medical condition won't benefit from the products available in a recreational marijuana dispensary.

Getting a doctor's recommendation isn't a very lengthy process honestly. With telemedicine, the process has considerably become easy and convenient. But it is good that people are progressing and understanding the medicinal benefits of cannabis. The future of the herb looks quite bright and is touted to be one of the fastest-growing industries in the country.